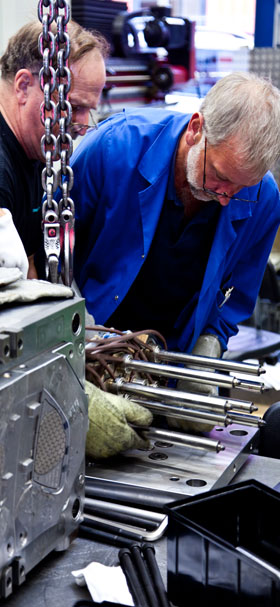 Trust is good - Control even better
The quality of our products is constantly checked and confirmed. The feedback between the individual working steps is very short and guarantees a timely sequence.
Our costumers - each of them is a part of the leading companies in its industry - also know that we are offering all our services separately.
For Example:
Development
Design
Manufacturing
Revision of our intefaces and controls
In addition we also provide the maintentance as well as revision and repair of your tools under consideration of economic aspects.
This applies also to tools which have not been manufactured at our company.